O Faia - FADO HOUSE SINCE 1947
Founded in 1947, O Faia remains up to the present, a reference of Lisbon nightlife.
It started out as a family business, and remained so until 1980, when Carlos do Carmo, who then managed it, decided to sell it.

António Ramos was, at that time, hired to work as a bartender, a few years later, he was invited to be part of the society. In the mid-90s, with the two sons, Pedro and Paulo, he assumed the management of O Faia, which once again fulfilled his Fado (fate): being a family home, that of the Ramos family.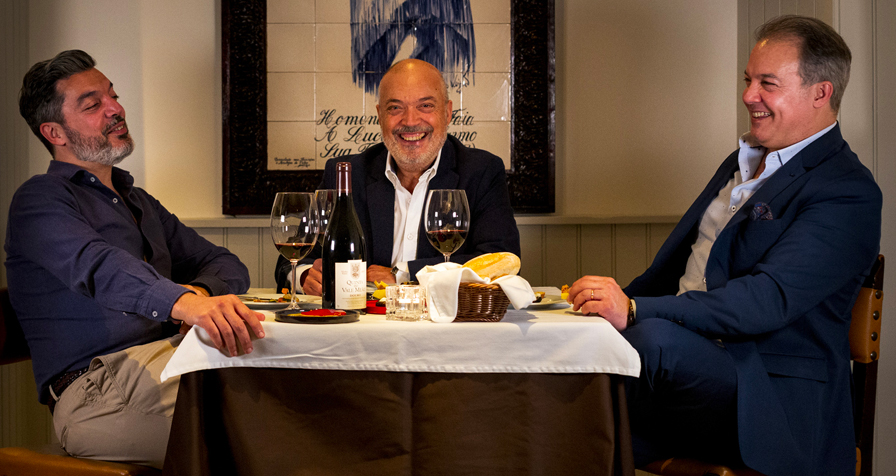 The father and sons are there every night, paying attention to every detail, doing what they like the most with the passion they always have: welcoming at their place.

In more than 70 years of existence, with daily Fado nights, in witch big names have always been present- starting with the founder, Lucília do Carmo, herself an important figure in the history of Fado, as well as her son, Carlos do Carmo. But here also sang names like Alfredo Marceneiro, Tristão da Silva, Fernando Maurício, Ada de Castro, Beatriz da Conceição, Vasco Rafael, Camané, Ricardo Ribeiro among others.

Currently, the presence of Lenita Gentil, António Rocha, Sara Correia, Maura Airez and Beatriz Felício, accompanied by Fernando Silva on the Portuguese guitar and Paulo Ramos on the classical guitar, provide indisputable evidence of the continuity of this tradition.